History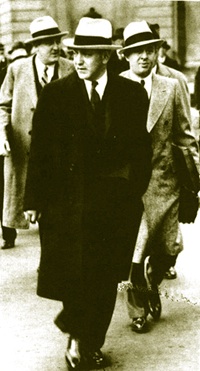 Dutch Schultz
The history of distillation in Marlborough fairly coincides with the history of US prohibition and the resulting black market (bootlegging) activity. In 1910 Marlborough was widely planted in grapes and currants whose resulting wines are rich in alcohol and easy to distill into brandy with relatively crude and inexpensive stills. When prohibition was enacted in 1919, the Marlborough area was seeing an influx of immigrant families, some with ties to organized crime in New York City. The combination of cheap alcohol, black market conditions and organized crime interest led to the development of a bootlegging industry.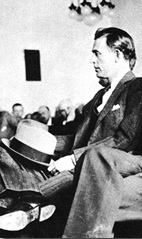 Legs Diamond
Marlborough was caught between the territories of two powerful and colorful Mafia bosses. Legs Diamond (Albany area) and Dutch Schultz (New York) fought over the area in the late 1920s. Both of these men were as popular as they were feared for their ruthlessness in removing their rivals.
After the repeal of prohibition New York State enacted repressive fees on distilling licenses. The effect this had was to further the activities of the bootleggers. The height of bootlegging activity in terms of volume likely occurred in the late 1940s and early 1950s although by this time the activity had gone underground in an attempt to avoid detection by an increasingly sophisticated and less corruptible police. By the the end off the 1960s many of the stills had been destroyed either by federal agents or their owners afraid of getting caught and imprisoned.